We are often meet a variety of requirements for grading, this is to grade and batching the weight, of course, you can set the target weight according to the scope of the package. Our customers require a grading accuracy of +/- 0.5 grams. After we have obtained samples from our customers, we carry out a weight test for grading experiments.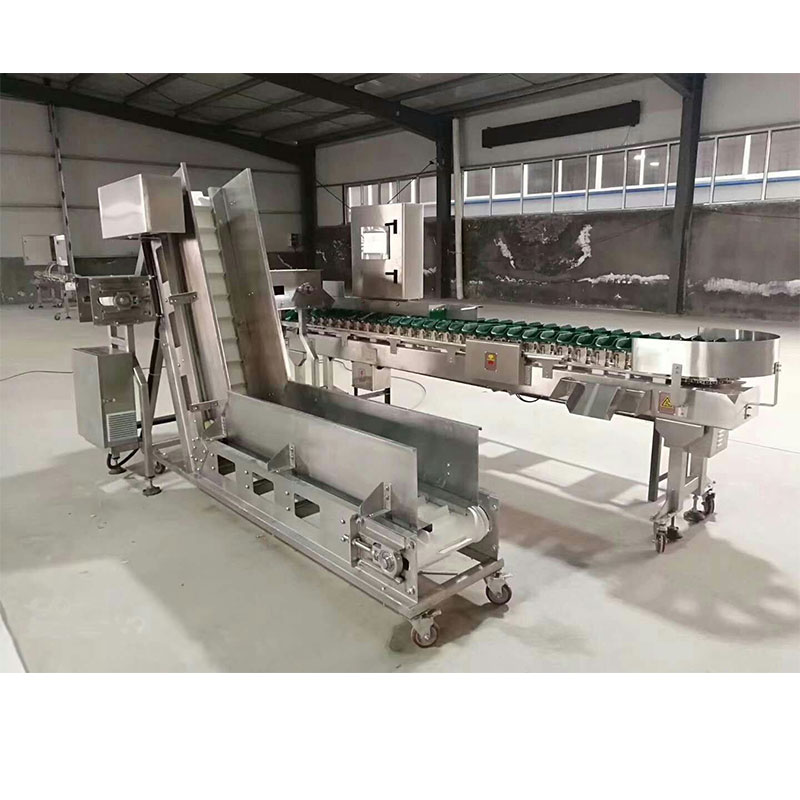 In the actual test machine, the length of the material is 50mm-150mm, the width is 30mm-60mm, the height is 20mm-45mm, and the weight of the material is from 15g-190g. The customer requirements are divided into 5 levels, the accuracy can not exceed +/- 0.5 grams, the number of batching is 3-6 PCS, the total weight is set according to requirements.
Our engineers recommend that the weight sorter with this matching function have as many as 8 out feed zones.

The actual test speed is 200 PCS/min, because the customer is manually feeder, this is the right speed. After 3 hours of testing, we carry out verification of each weight range. The quality of each outlet is over 98%, and the accuracy is within +/-0.5g. It can meet the requirements of customers and improve the quality control , reduce complaints.


Machine hightlights:

Entire body made by Extra strong SUS304. durable and steady in opeartion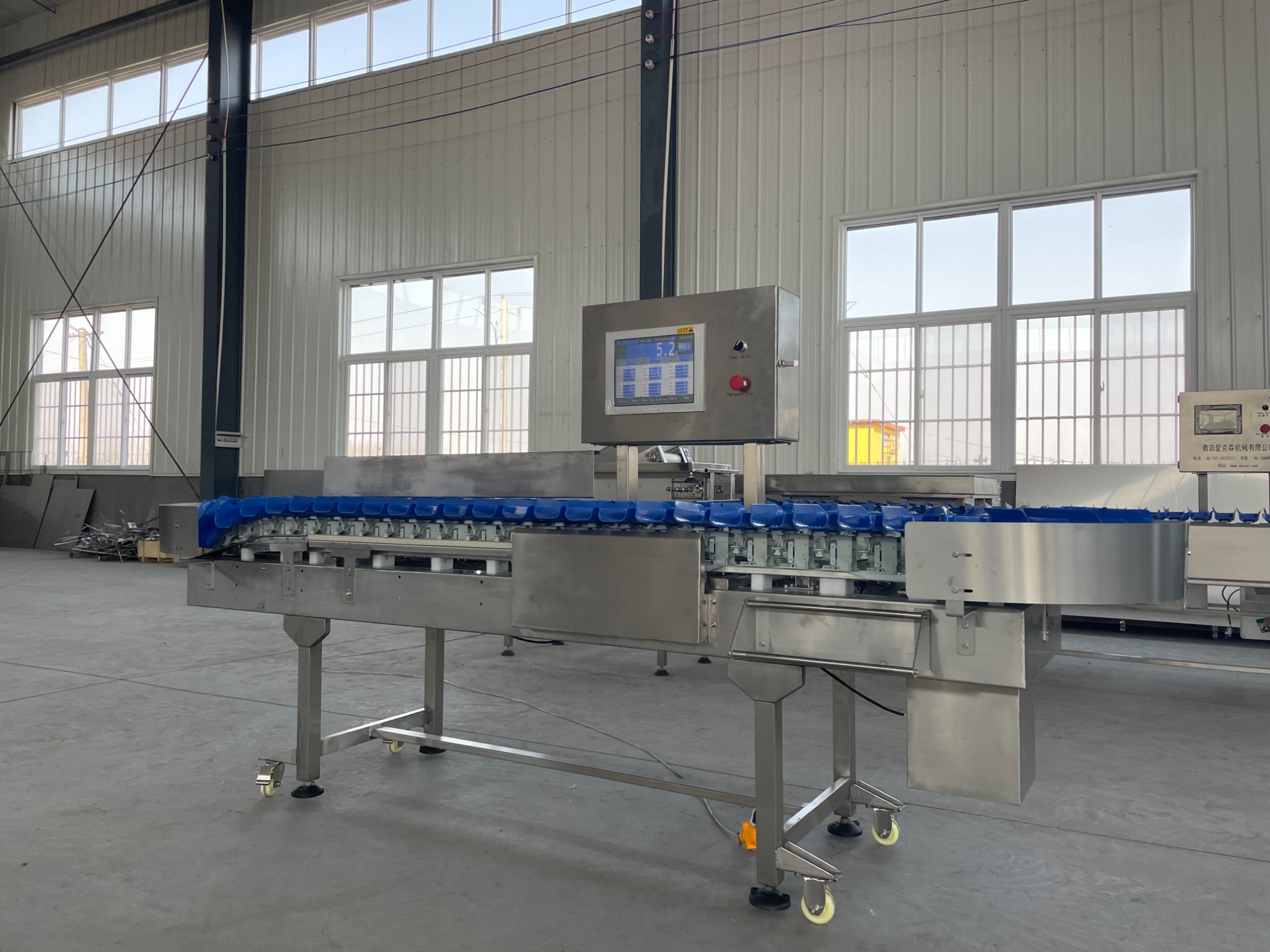 food grade PP tray , suitable for the food product as fish, chicken, ect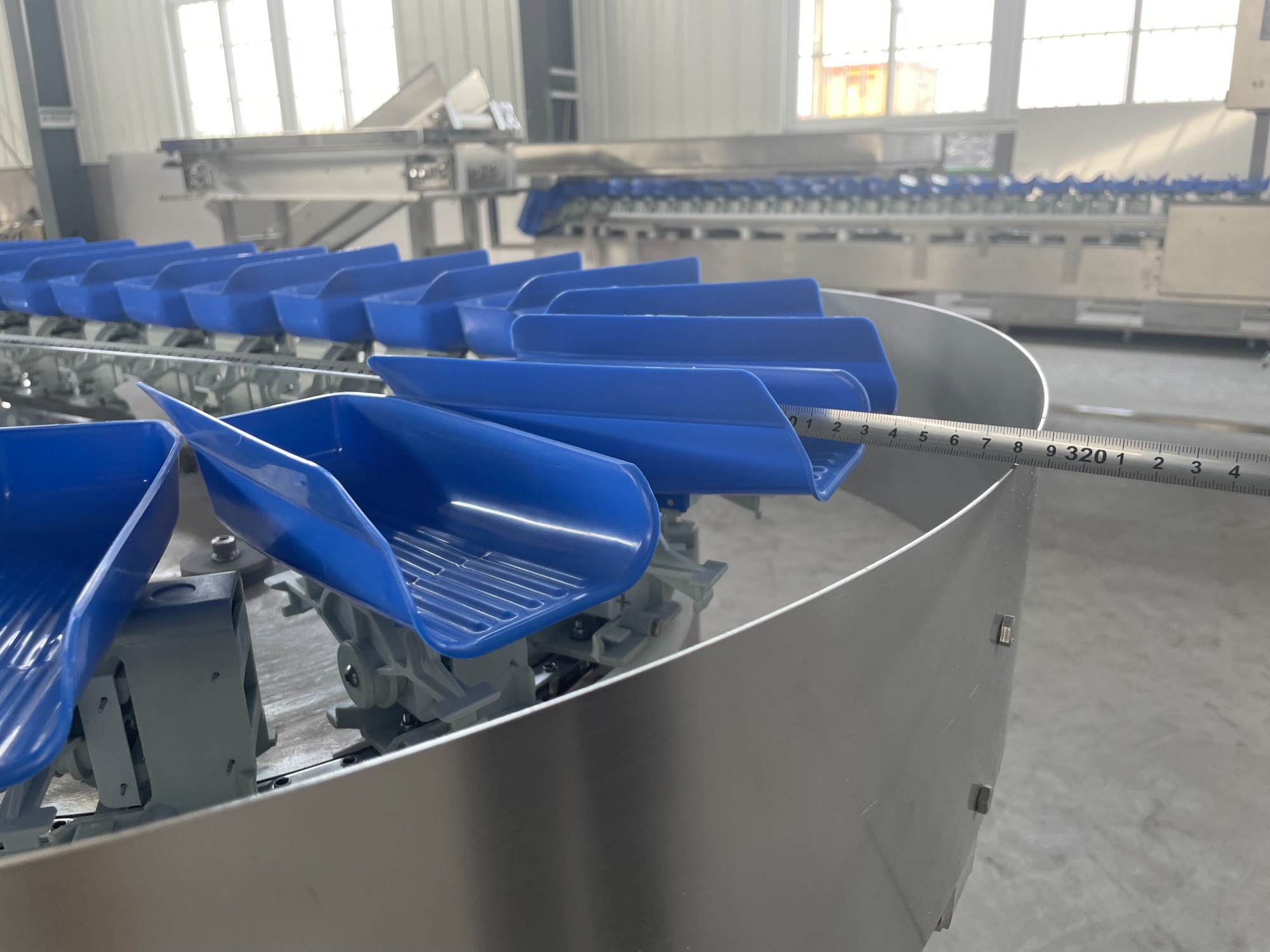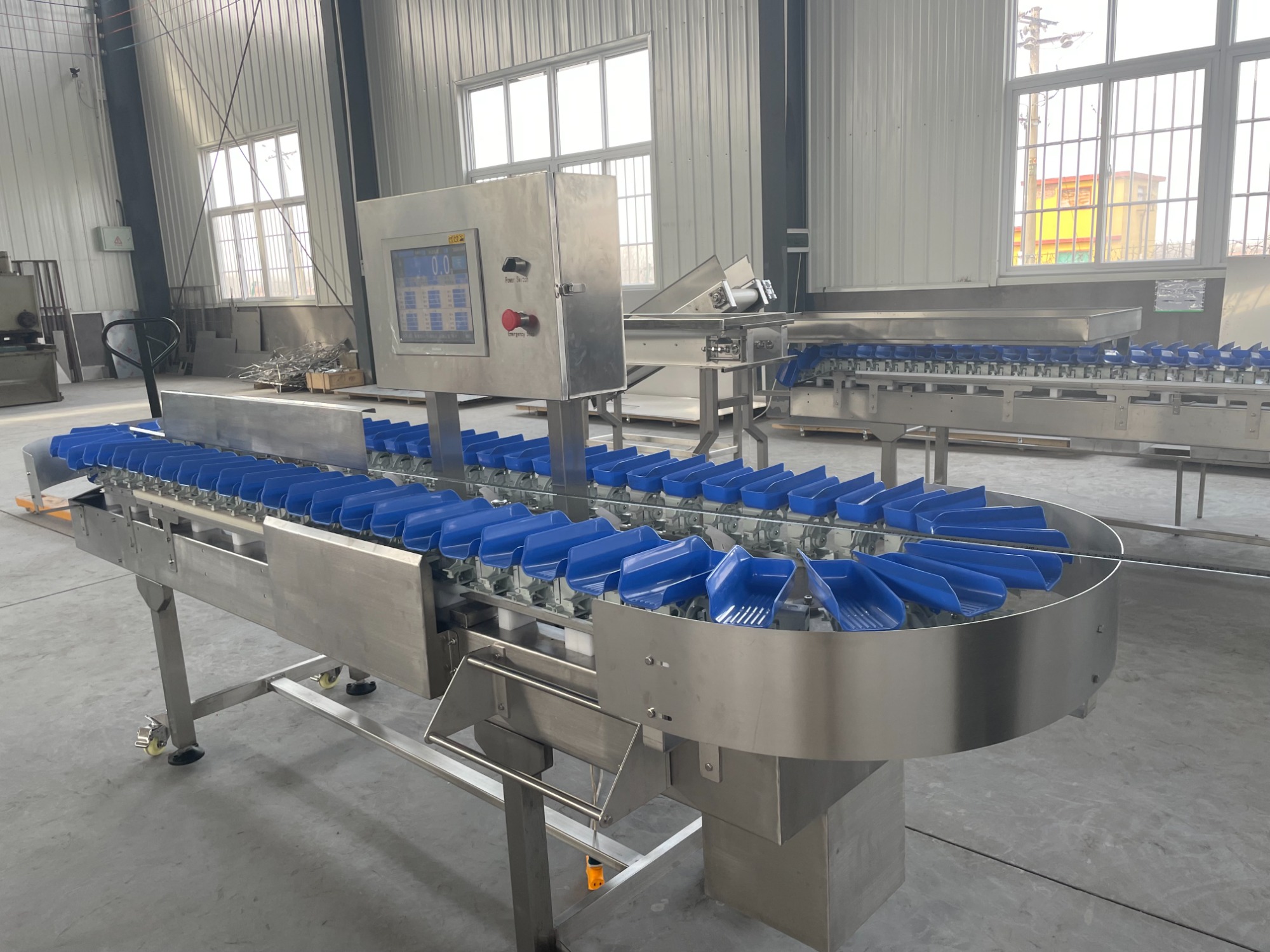 PROFACE 12Inch screen,(optional) with report system export and save function.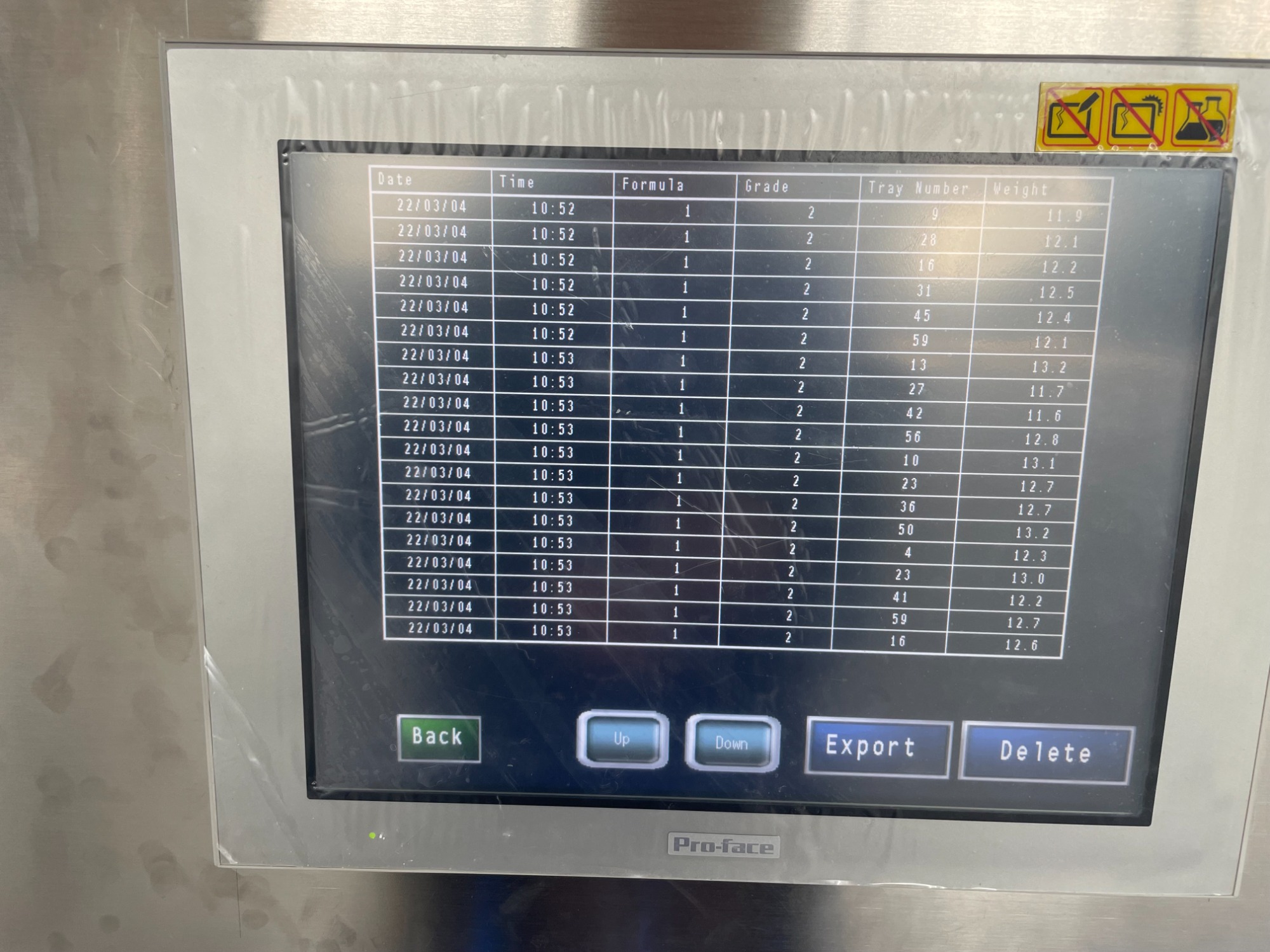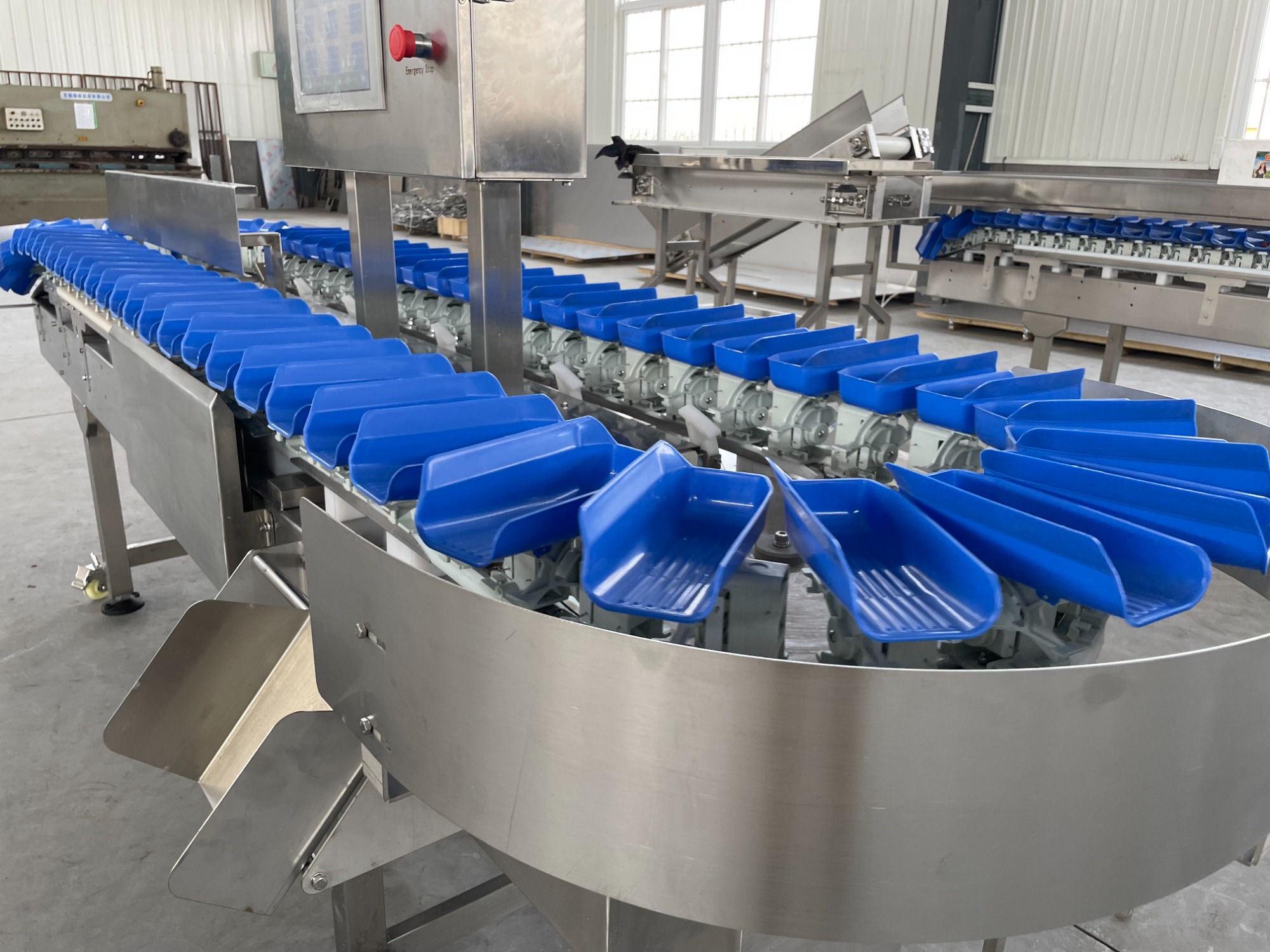 Italy TransTECHNO lifttime Free maintance motor and gear box